---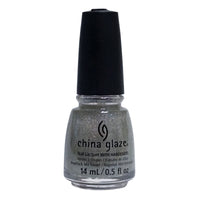 China Glaze Nail Lacquer Fairy Dust, 0.5 Fl Oz, 1 Bottle Each, By American International Industries
Toluene Free
Dibutyl Phthalate Free
White Iridescent Shade
As Nail Lacquers go, China Glaze is a professional lacquer with hardeners. Not only does Fairy Dust look great by itself, but it pairs well with a multitude of colors.
It also promotes healthy nail growth.

Directions:
Brush onto nails and allow to dry. China Glaze Nail Lacquer Fairy Dust, can also be applied over other colors to enhanced the beauty of that particular color.

Made In: USA
UPC: 019965885515